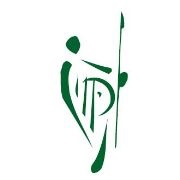 Since October 2015, all Defence Forces pensions from the Department of Defence are paid by the Payroll Shared Service Centre (PSSC).  The PSSC is responsible for processing monthly pensions and for making all statutory and voluntary deductions.
Under the tab "What We Do", the recently redesigned Department of Defence website includes information on pension issues such as:
Occupational Pension Benefits including

Internal Dispute Resolution Procedure for the Defence Forces Pensions Schemes (August 2018),

Limited appeals process for Spouses and Children's Scheme membership options,

Disability Pension Benefits

Personal Injuries Compensation Scheme for Personnel of the Reserve Defence Force

Defence Forces Superannuation Schemes, Annual Report 2017.
Queries on Defence Forces pensions should, in the first instance be referred to:
PSSC Helpdesk, Payroll Shared Service Centre, Áras an tSáile, Renmore, Galway, H91 AN2E.

Telephone: 076 1002 702.

Email

 militarypensions@pssc.gov.ie.
Queries on Defence Forces pension terms or entitlements should in the first instance, be referred to:
Pensions Administration Section, Finance Branch, Department of Defence, Áras an tSáile, Renmore, Galway, H91 AN2E.

Telephone: 091 743 900, or Lo-Call 1890-426444 (extension 3900).

Email

 admin@defence.ie
While we are on the subject of pensions, the following is a link to Circular 02/2018, issued to all Government Departments and Public Service Employers by the Department of Public Expenditure and Reform, which lays down pension increase policy in the public service until the end of 2020. We are also including a link to the Memorandum on the subject issued by Finance Branch of the Department of Defence.