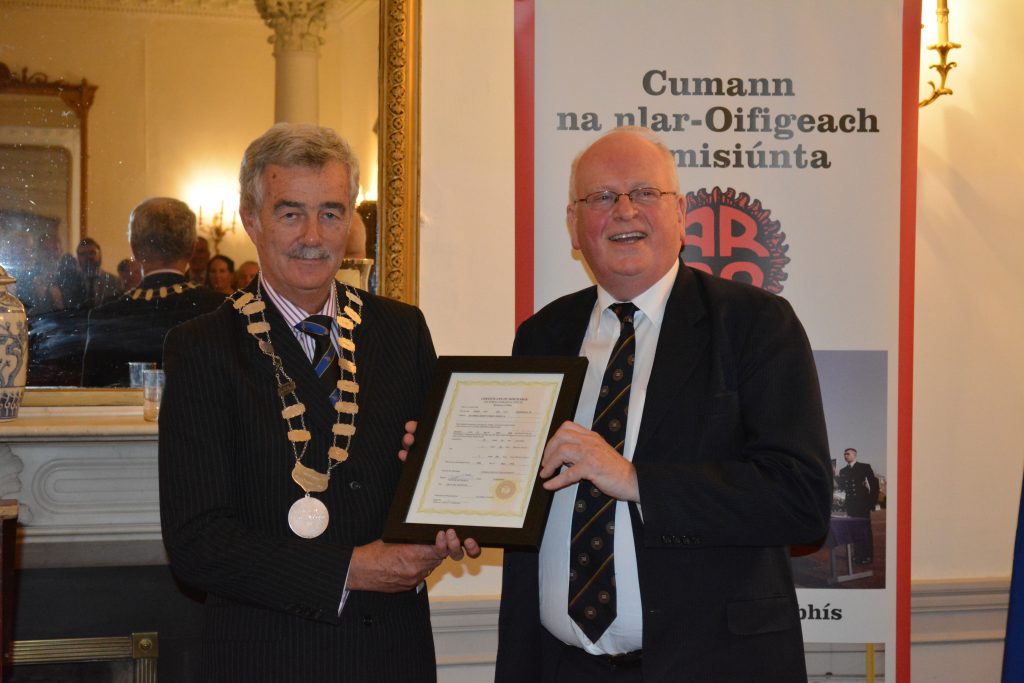 2019 marks ARCO's 25 years of steadfast service to the Defence Community. On 24 June 1994, the Association was formally launched in the Constitution Room of the Shelbourne Hotel, followed by a reception in Dublin's Mansion House. Among the Founding Fathers were: Col Kevin Hanley, Col Jim Fagan, Lt Col Frank Neill, Lt Col Jackie Deveraux, Lt Col Ned Cusack, Capt Ray Tumulty and Comdt Leo Quinlan.
Marking its Silver Jubilee, ARCO hosted a reception in The Stephen's Green Club, on 16 October.
The list of invitees included the Lord Mayor of Dublin, Councillor Paul McAuliffe, Government Ministers, Representatives from Political Parties, the Defence Forces, the Department of Defence, RACO, PDFORRA, RDFRA, CAOGA, DFBF, Veterans' Associations, Retired Public Servants Associations, and the Media.
The welcome address, delivered by Brigadier-General Paul Pakenham (Retd), can be downloaded HERE.
At the conclusion of the reception, Senator Michael McDowell SC, who was the Guest Speaker, was presented with his Certificate of Service with the 6 Field Military Police Company (FCA).